Creativity is intelligence having fun  
Everyone knows that creativity is required to run a business or cater to any kind of audience in this era. But do you think fun is a necessary element for making or breaking a B2B success stories? You might argue that when a business product is launched, it needs to have a serious and formal appeal to it. But making a product fun to use, prioritizing social and people elements instead of bureaucratic, system centric approach will help you achieve a loyal audience. Today we are going to tell you the B2B success story of one such product who dared to introduce fun and flexibility to their users and became massive. This product is one of the best and most successful B2B SaaS startup, Slack.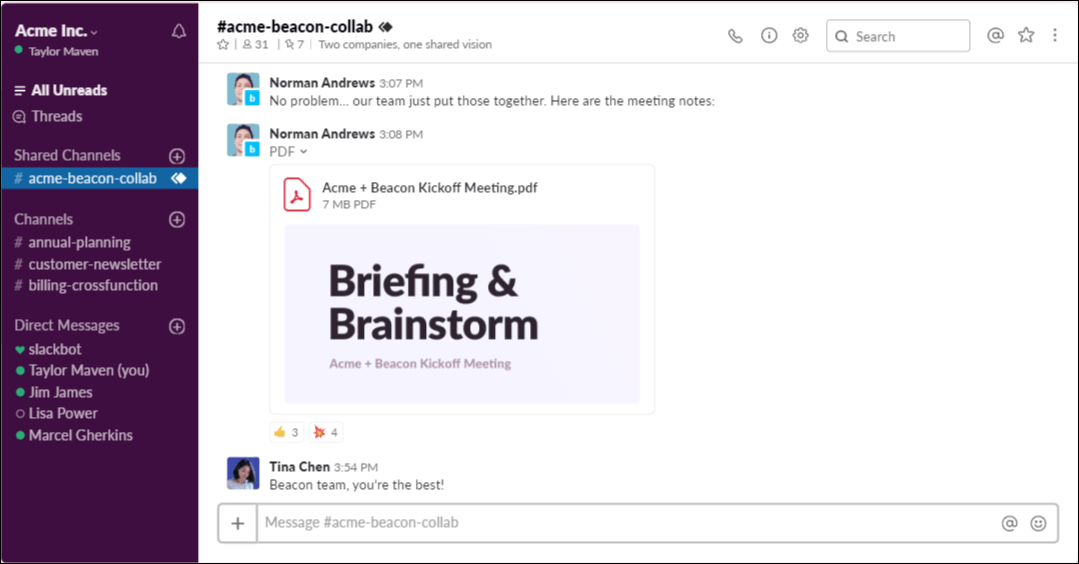 Short on time? Jump around any section
What makes Slack Different?
When it comes to creativity, the sky's the limit. We all had heard it. Slack proved it. Whenever you think of a business tool, people tend to focus a lot of attention on throughput and systems and forget the people who are going to use it. Later, they regret not achieving the desired results from their product. Business product makers always keep the tool as feature heavy, bland and business-esque as possible. But Slack is not one of them. They thought of changing the approach to make work fun without losing productivity. Now, slack has grown and it has been adopted by big enterprises. Let's see how slack brought fun with work and improved workplace culture and team dynamics.
If you have used slack, you must be knowing some of the many easter eggs that it contains. Here are some examples of these easter eggs:
Customizable Loading Messages

When you start slack, it takes a few seconds to load. In this time, they show a bunch of pre-loaded quotes by famous people. You can put on your quotes to inspire the people around you or to just have fun with it.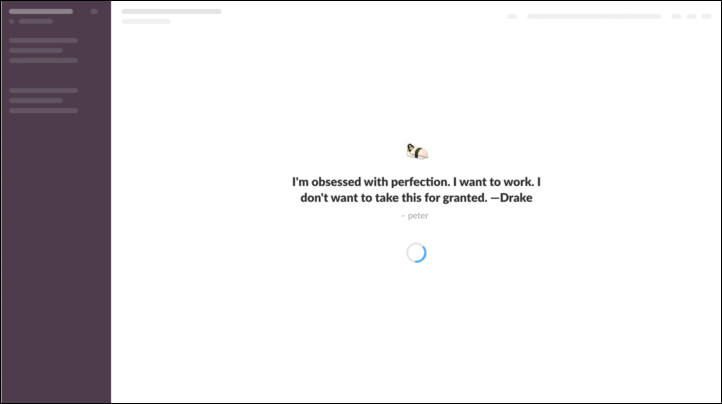 Custom Emoji

Emoticons are a big part of the millennial vocabulary. You can customize your own emojis, name it and use it in your chat. Now all your inside jokes can be converted into emojis. Just click the emoji button and click on "Add emojis" on the left corner. Upload an image for your emojis and give a classic name of your emoji and it's done.
Giphy integration

With this integration, you can type "/giphy (YOUR TEXT)" and it will show you a random GIF that you can then share with your friends or channels. You can also change the GIF before sending it.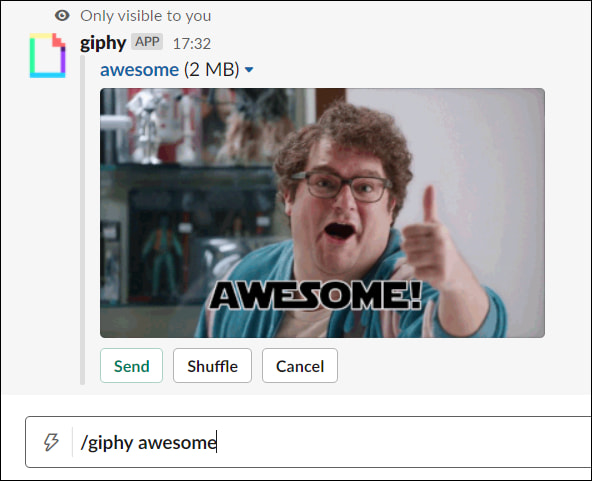 Reminder Bot

Having trouble keeping track of your schedule? Tell the reminder bot on slack to help you or your team remember something. We, at Fasproc, have a fun thing where we remind each other to drink water once every 2 hours.
Birthday Bot

Birthday bot will keep track of everyone's birthdays and remind you a day ago. Now clear up those brain cells storing birthdays of people.

/shrug

Just type /shrug and press enter. It will change the text to ¯\_(ツ)_/¯. Which is super fun.
It is not only productive and has easter eggs, but it also looks simple and cool. The colors used in slack are not dull. You will hardly see emotionless colors like gray.
"To get attention in a crowded market, we had to find a way to get people's attention. Most enterprise software looks like a cheap 70's prom suit so, we made Slack look like a confetti cannon had gone off."
Color psychology has been used to create a fun working environment by this messenger. You can see a lot of colors like yellow which suggests positivity and happiness and red that shows power and energy. This might be a little far fetched but it definitely has an effect on the brain of the user. That is what makes Slack visually fun and their B2B SaaS success story a hit.
Ctrl + Shift + K opens the Direct Message browse window.
Ctrl + Shift + L opens the Browse Channels window.
Ctrl + Shift + Y allows you to set a status.
F6 moves to the next section.
These are a few of the examples of Slack's shortcuts. It is loaded with such shortcuts making your task easy and fast. They have started a hashtag #stacktips on twitter. You can follow that hashtag to get regular updates regarding their app.
They did not just make a fun product. They also made people aware that they are using a fun product by constantly interacting with their users. First, they focused on creating a great product and then it led to massive organic growth.
Here is what the users think of Slack:
There was a survey conducted asking people to answer a few questions regarding slack. The questions revolved around the usage and experience of using slack. It was found that:
82% of people have recommended slack to other people. In the world of advertisement, there is a saying that "Word of mouth is the best type of advertisement". These numbers suggest that slack has achieved that difficult task.
67% of people said that they have been receiving lesser emails after they have joined slack.
In the corporate world, you would get fed of emails soon. Everyone sends emails to everyone regardless of the work. Some people used emails as a messenger tool before Slack was available. The significant amount of people saying that they received lesser emails due to slack. As a result, people witnessed productivity improvements. Their marketing slogan "Be Less Busy" didn't look overpromised anymore.
Actionable learnings from Slack
Do you think learning about slacks' story would actually benefit you? How can a mid-size business profit from this information? Well, here is what you can learn from Slack's aspect of fun.
Do more than just solving the problem
There will be cut-throat competition available in any industry in this world. There will be players in the market who would have some kind of competitive advantage over your business. You need to get creative and provide something extra along with the solution to the problem. Slack came in and provided fun little interactions with messaging. That is how it disrupted the industry and changed the way of work. The best way to get creative with your business is by taking risks. Try something new that has never been done before. There are chances that your customers will enjoy it thoroughly and become loyal to your business.
Social media account should be fun
No one wants to interact with a BUSINESS until absolutely necessary. But social media gives you a chance to position yourself in the market. If you create a friendly and quirky image on social media, your target market might get attracted to that. You will not just have an audience base but you will also be able to directly interact with your customers. You must know what kind of content is consumed by your target audience and cater accordingly. But the fun element is totally loved by everyone.
One thing we learned from Slack was that regardless of the industry, you need to think from the point of view of your audience and follow an approach to have a B2B success story of your startup. The fun element cannot be an afterthought for a generation who is demanding to be entertained. The entry of millennials and Gen Z will further change the way we work. If we want to cater to these audiences, we need to speak their language. This is the secret sauce of achieving 12 million daily users sending more than 1 billion messages every week. if you have read till far, we would suggest check out what's the reason behind the fun and flexible product Trello. What are your thoughts on being a little informal or making your business fun and flexible? Let us know in the comments down below.