Productivity. Everyone seems to be talking about just this one word. It is a buzzword in the business world. The reason behind this is that we know that increasing productivity would fetch more growth for both, the individual and the business. Productivity is a qualitative aspect but can be calculated in terms of time. You are productive for a certain amount of hours out of the total hours you work. The higher this number goes, the higher your business benefits.
But there are times when we lose out on productivity due to distractions, mismanagement, and focusing problems and this affects in the performance of your work. Thanks to the heavily researched market, people have found all kinds of gaps in the work and tried to design several apps to boost the productivity of the people. In this blog, we have mentioned 20+ best productivity tools for Marketing, HR, Programming, and more departments.
Short on time? Jump around any section
Benefits of Increased Productivity
Saves time

– When you are productive, the amount of work you do in an hour is more than what you used to do. If you are 50% more productive, you would be able to save 2 hours of your time. Imagine saving 2 hours a day, you can save 10 hours a week and approx 520 hours a year. You could use this time in new skill development.
Develops your brain

– No matter how superior, the brain is just another organ of the body. It needs to exercise in order to stay fit. When you are watching an action movie, your brain won't exercise as much as it will when you are solving a sudoku puzzle. When you are productive, your brain gets exercise. It would rewire your brain in being more efficient each day and help you develop your brain.
Increase in motivation –

With the increase in productivity, you will see a completely different you. It will enhance your mood and inspire you to do more. There is a reason why this happens. When you are productive, you can get more work done. It gives you a sense of achievement which realizes dopamine in the brain. This leads to an increase in motivation. Imagine you wake up in the morning feeling inspired to go to work and feel fresh about it.
Productivity tools for all the departments
Productivity Tools for the Marketing department
These productivity tools are specifically designed for the marketing department and help them achieve their optimum level of productivity.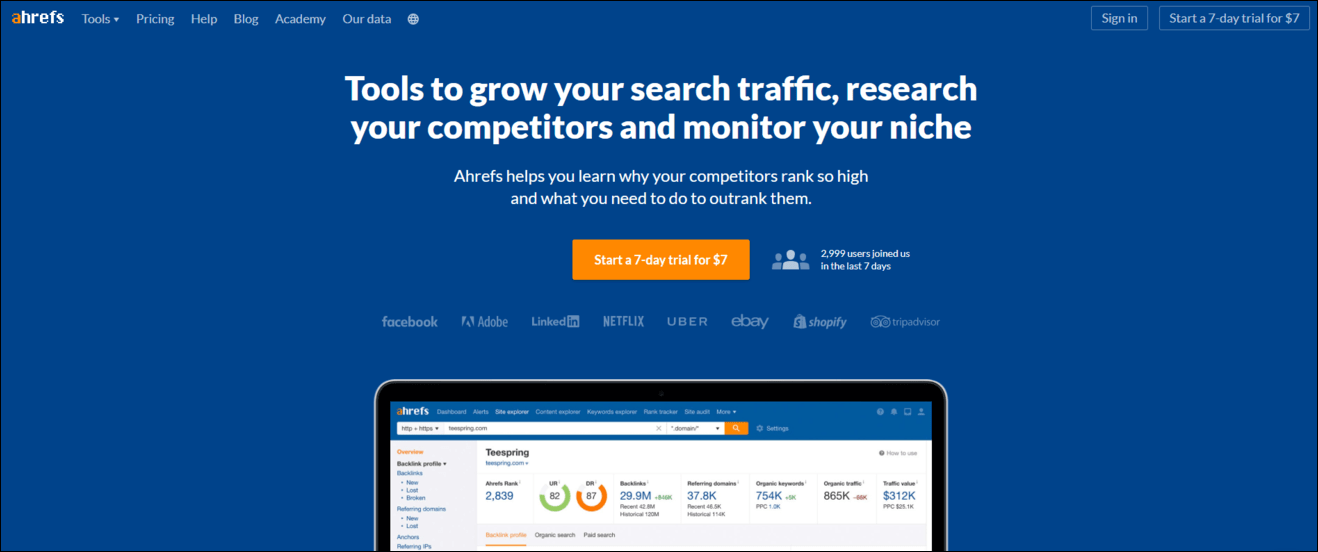 It is a digital marketing tool that allows you to do an analysis of the competitors, keyword research, backlink search, content research, and whatnot. You can get the minutest of the data of what keywords are ranking and what is the keyword difficulty of those words. If you have a digital marketing team, Ahrefs is a must-have SEO tool.
Price: Plans starts from 99$/month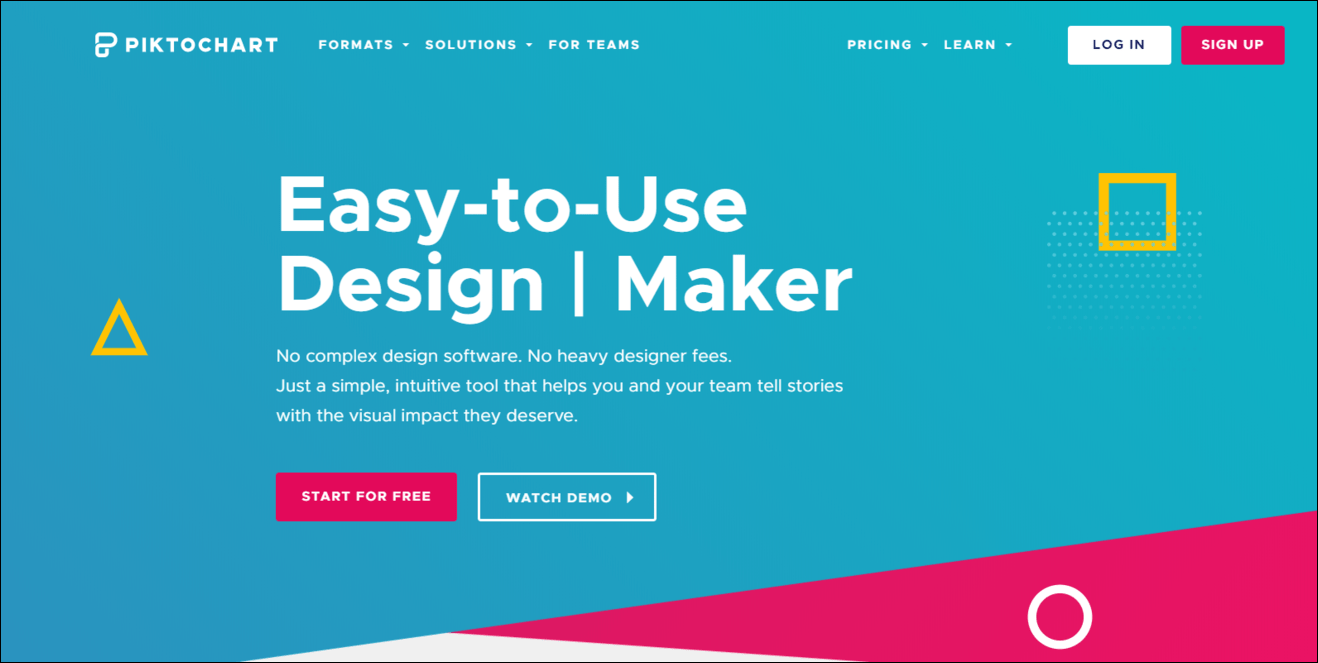 For all the non-graphic designers, this is a boon. Piktochart lets us create awesome designer infographics, posters, reports, and presentations without having much knowledge about designing. It is simple and you can use drag and drop features to construct your infographic. Start collecting the data for your next infographic and give piktochart a try.
Price: Free – Premium plans starts from 29$/month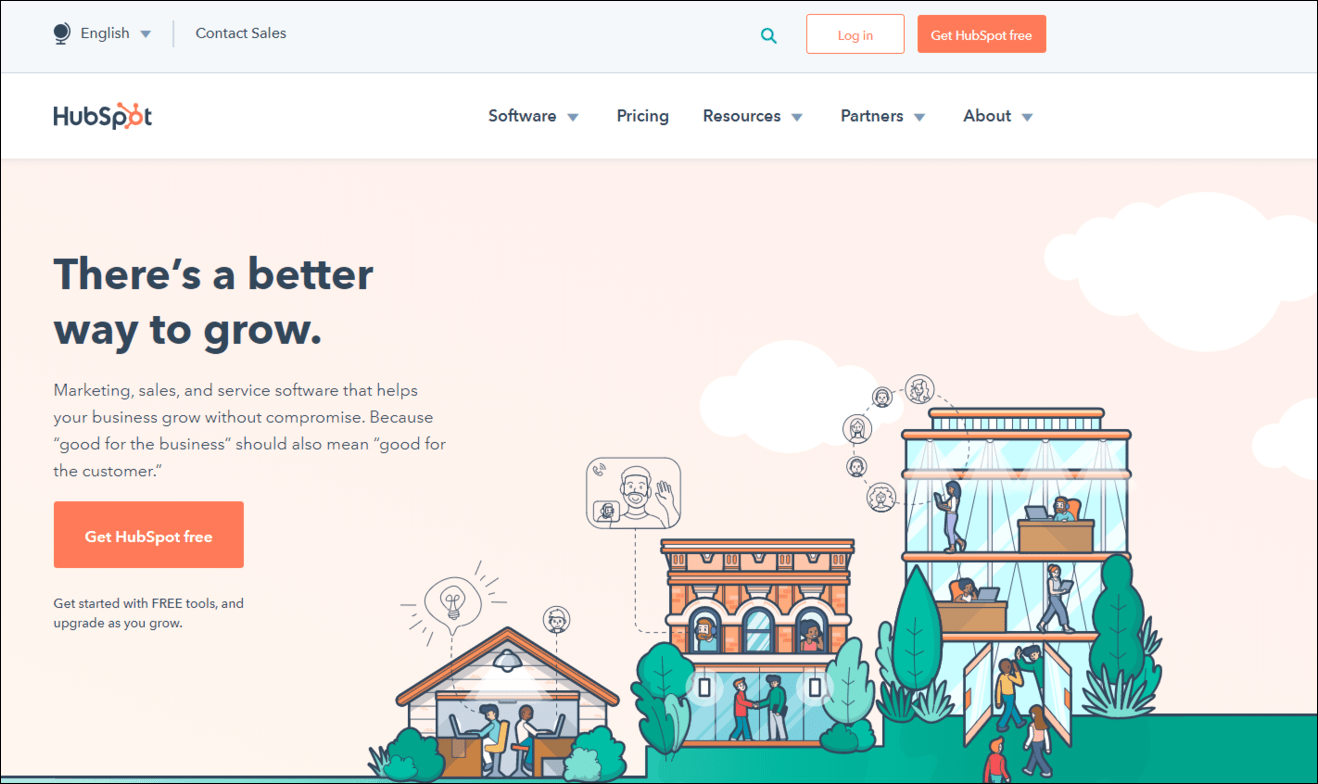 HubSpot is an automation platform that allows businesses to promote and manage their marketing channels effectively. There are tons of features available along with email marketing, advertising account management, and live chat. You can start exploring their free tools pack which includes basic CRM and marketing tools.
Price: Free, Premium plans starts from 35$/month/tool (CRM/Marketing hub/Sales Hub/Service hub/ CMS hub).
You can also buy (create as well) in the bundle which starts from 50$/month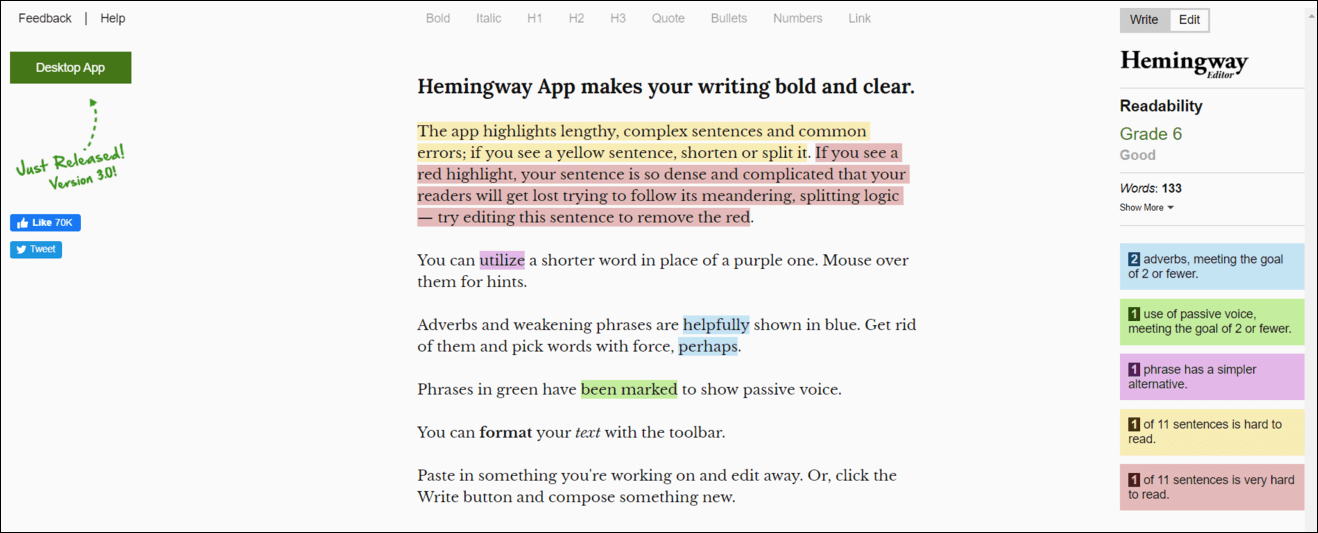 This tool is particularly made for content writers. It is a web-app that analyzes your content. It will visually guide you through the errors of your content. It would suggest you shorten the sizes of the statements, revamp the grammar and anything that would increase the readability of the viewers.
Price: Free webapp. Desktop app requires one time payment of 19.99$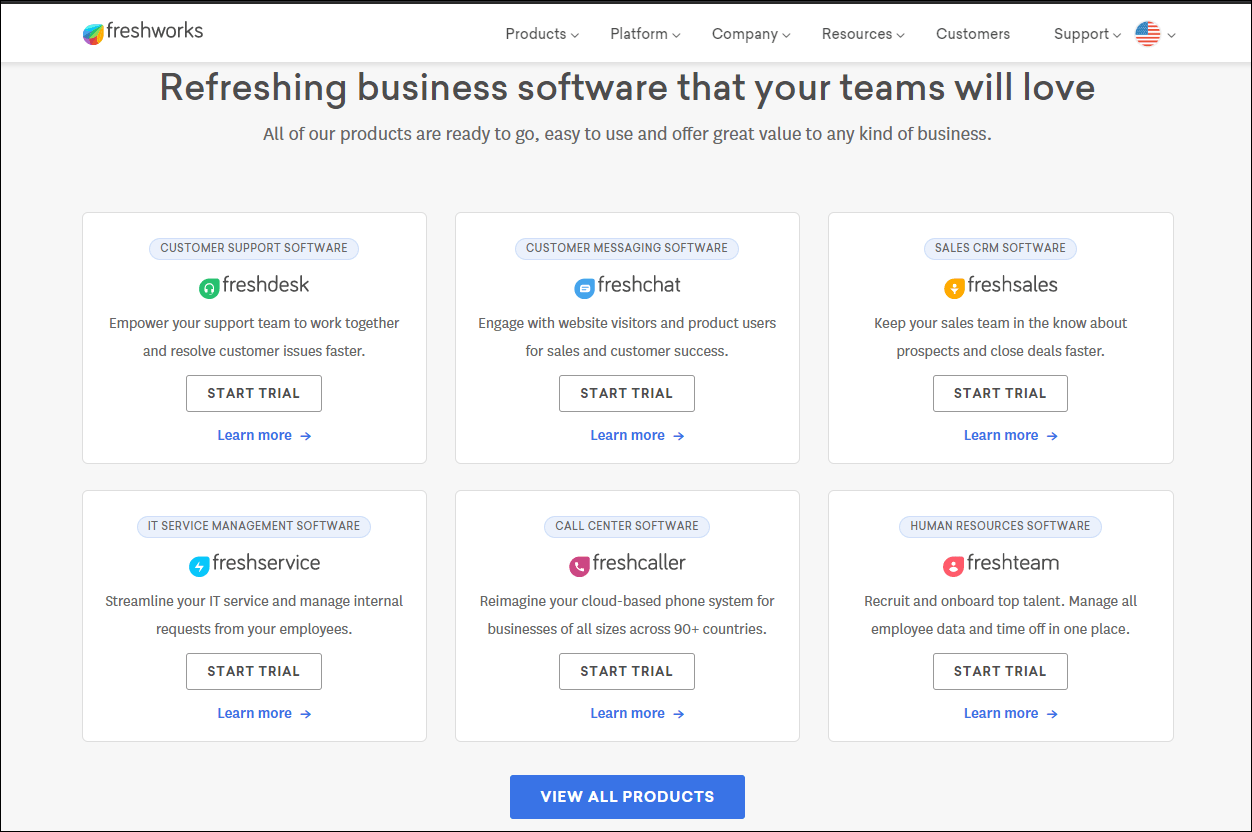 Freshworks has SaaS customer engagement solutions which helps in the growth of the business. There are a bunch of tools available related to Sales, CRM and Marketing in the suite of Freshworks. You can choose the one that suits your business needs and boost your productivity. Their products includes freshdesk, freshchat, freshsales, freshservice, freshcaller, freshteam, Freshrelease, freshconnect, freshping, freshstatus, and freshsuccess.
Price: Free. They have multiple products and premium plans varies from one another. 
Freepik is a platform where more than a million vectors, stock photos, PSD files and icons. You can use these images to enhance your website, blog or social media strategy. Most of these pictures are free but there is a premium option available which unlocks a plethora of choices for you.
Price: Free – 11.99$/month
It is an email automation tool that sends automated email campaigns with follow-ups to your clients. This could be a great way to onboard your newsletter subscribers. You can create a reader base of your audience and let them know about the latest updates or changes in your business. Its personalization feature could save you hours of time and help you stay close to your subscribers.
Price: Free – Premium plan starts from 9.99$/month
Productivity tools for the HR department
The human resources department is one of the most important ones for the running of the company. It is important to keep their productivity on point.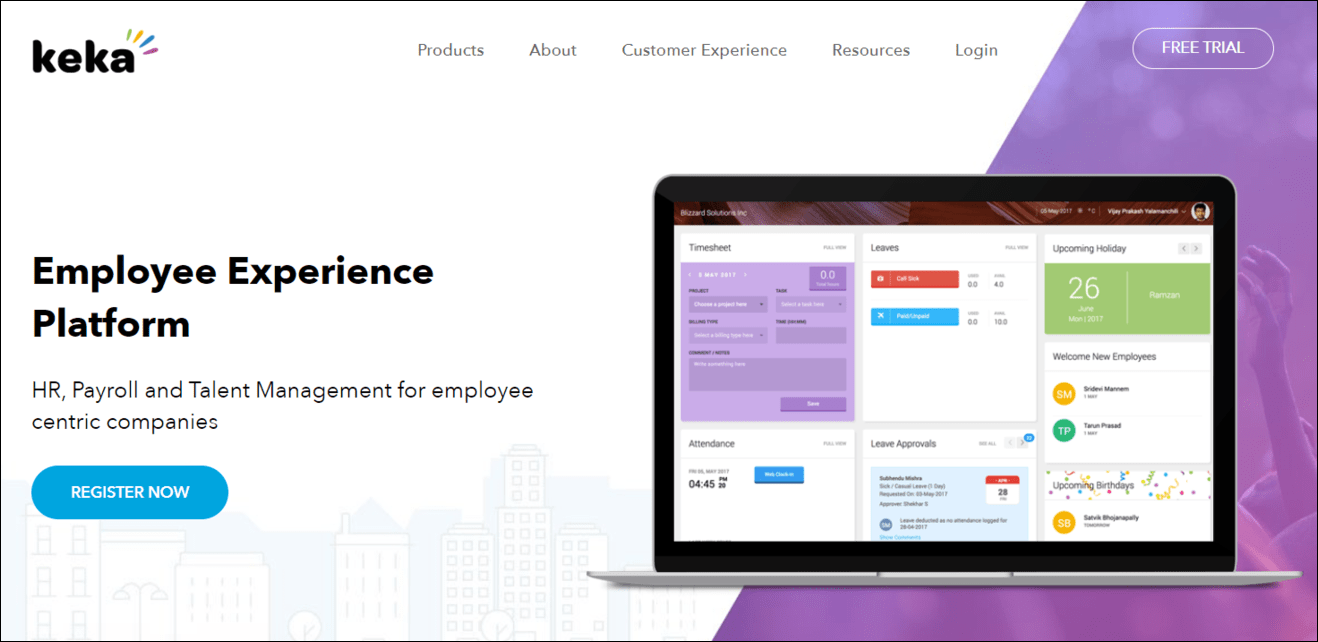 Keka is a payroll and attendance software. Employees can keep track of new employees, birthdays, work anniversaries, and leaves in the web-app itself. It also syncs the attendance sheet in real-time so that the employees can have an idea about it. You can directly post payslips on the app itself. Now you have to say goodbye to all the physical documentation and tedious management. Everything would be cloud-based so that you don't need to store your memory. This would automate many HR processes helping you attain more productivity at the workplace.
Price: Free – Premium plans starts from 67.30$/month/upto 100 employee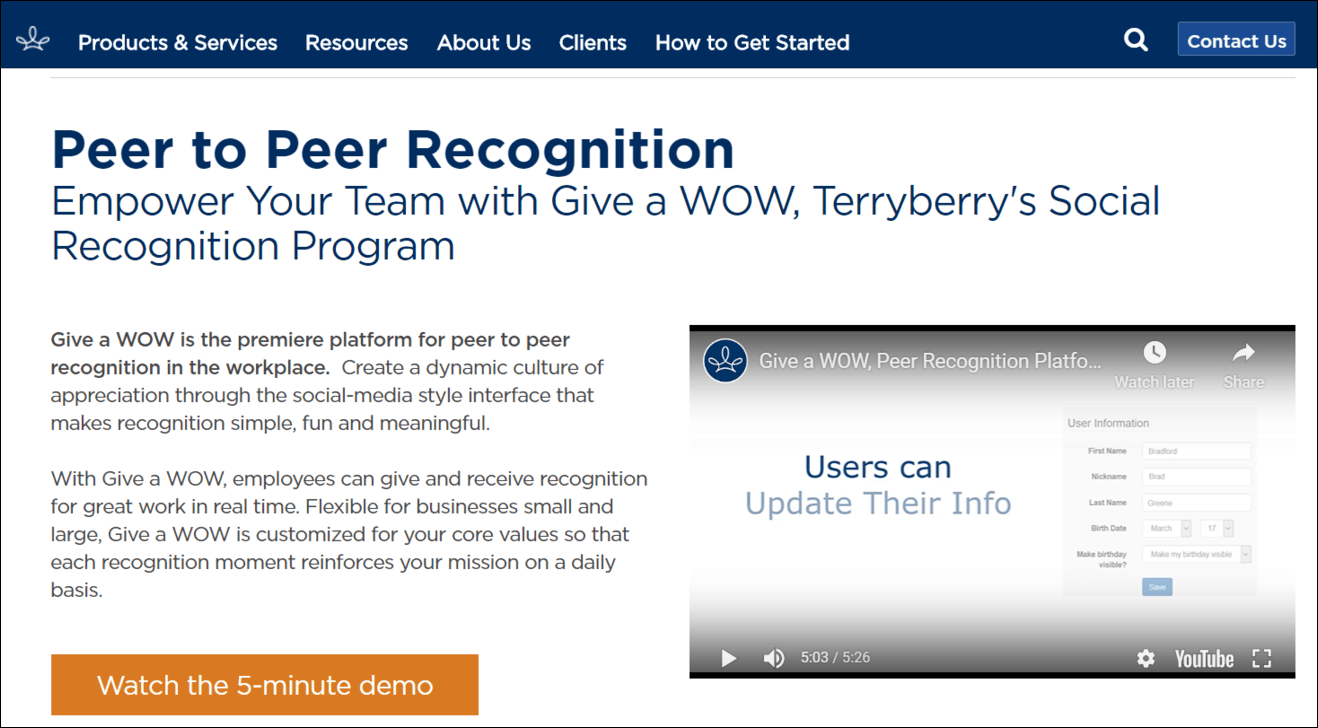 It's a social recognition platform by "Terryberry" where you can appreciate your employees and reward them with a wow at every accomplishment. This gives your employees a boost in motivation and you do not even have to physically go and appreciate them. This online recognition gives your staff inspiration from within. You could also have a ceremony where you reward the people with the most accomplishments at the end of the month.
Price: Plans starts from $99.00/month for 1-50 users. (There are some tools here that you might not need. You can customize the plan accordingly)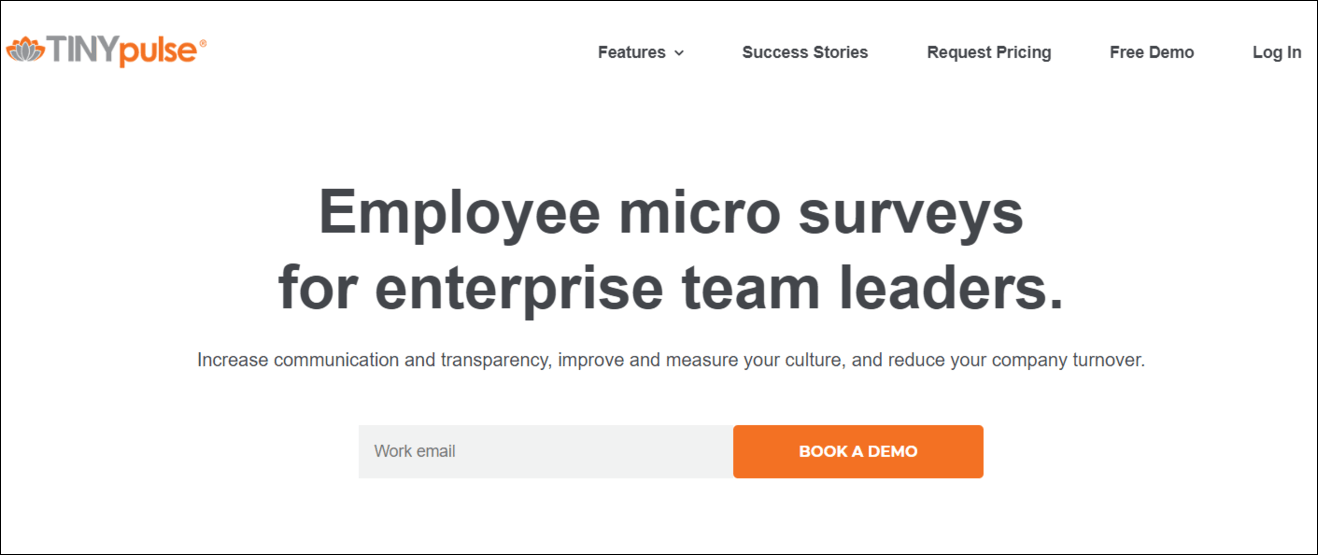 TINYpulse is an HR app that will provide an HR manager with insights from the feedback of the workforce. There is an option of anonymous feedback for accurate feedback without fear of getting penalized. The personalized questionnaire can help you get better answers from your employees. This would eventually enable you to make your workplace a great place.
Price: Customized as per your employee strength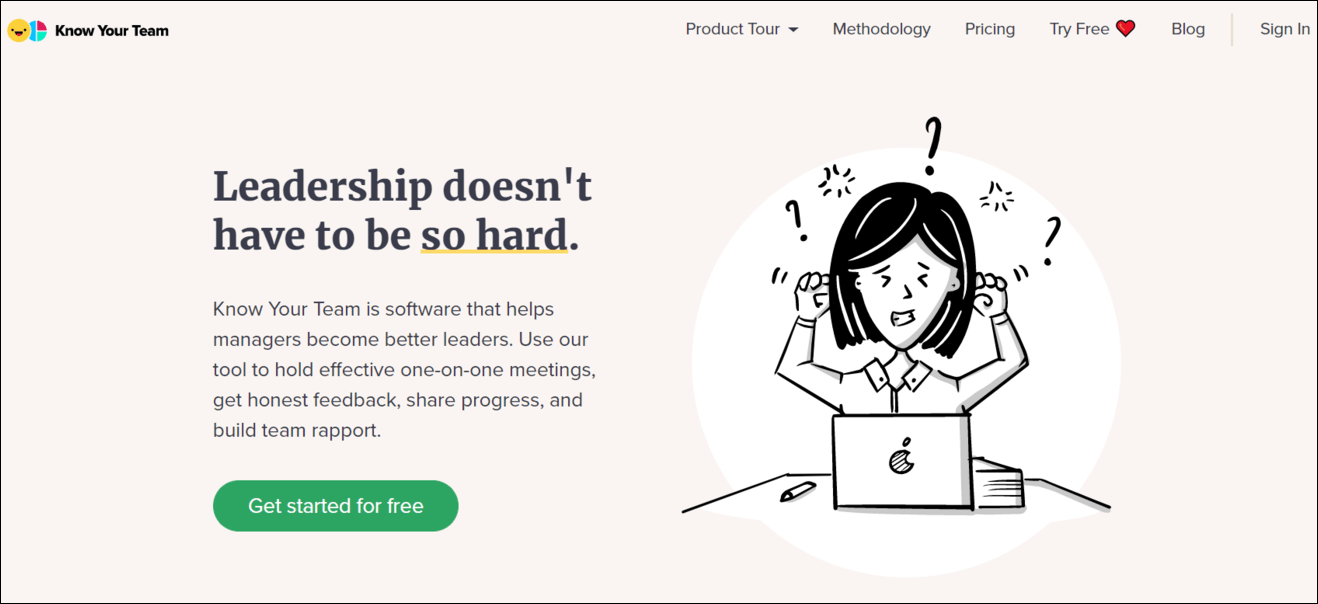 Know your team is a tool that helps managers know their team members better. It is preloaded with inbuilt education content for you to watch. The key features include ice-breaking questions for new employees, cultural questions for employees, one on one meetings with the team. It could be easily integrated with Slack.
Price: 30$/month
It is an automated LinkedIn messenger. It would help you create campaigns for LinkedIn messages to onboard candidates in your interview process. You can create templates and send personalized messages to potential employees. These campaigns will help you reach good candidates faster than ever. Once the pool of candidates is available, you can streamline it to further processes.
Price: Free – Premium plans starts from $22.95/ month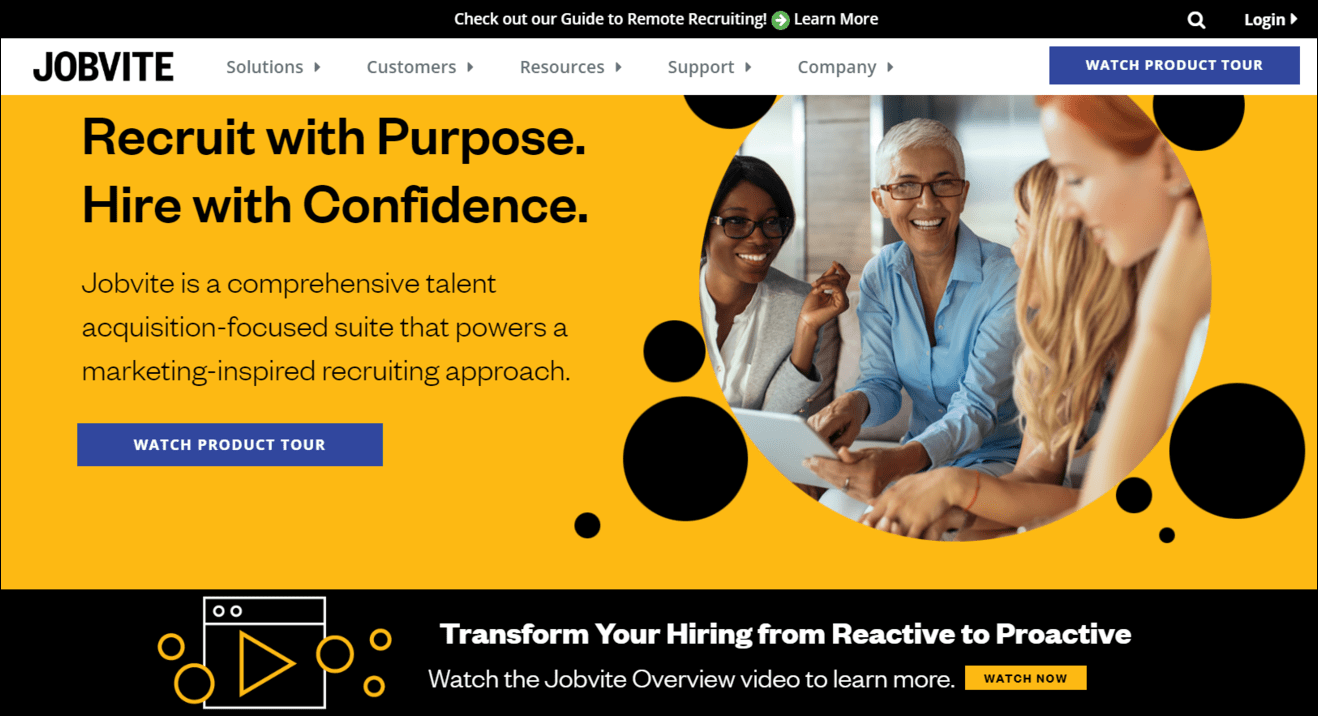 It provides an interface that would help you track and hire good candidates fit for your company with ease. It gives a direction to all your Human Resourcing efforts by organizing the whole recruitment process at one place.
Price: Customize your plan with their sales rep
Productivity tools for Developers
Programmers and developers work on their codes day and night. You need to be sure that there are no ways that leaks productivity while you are working on a project.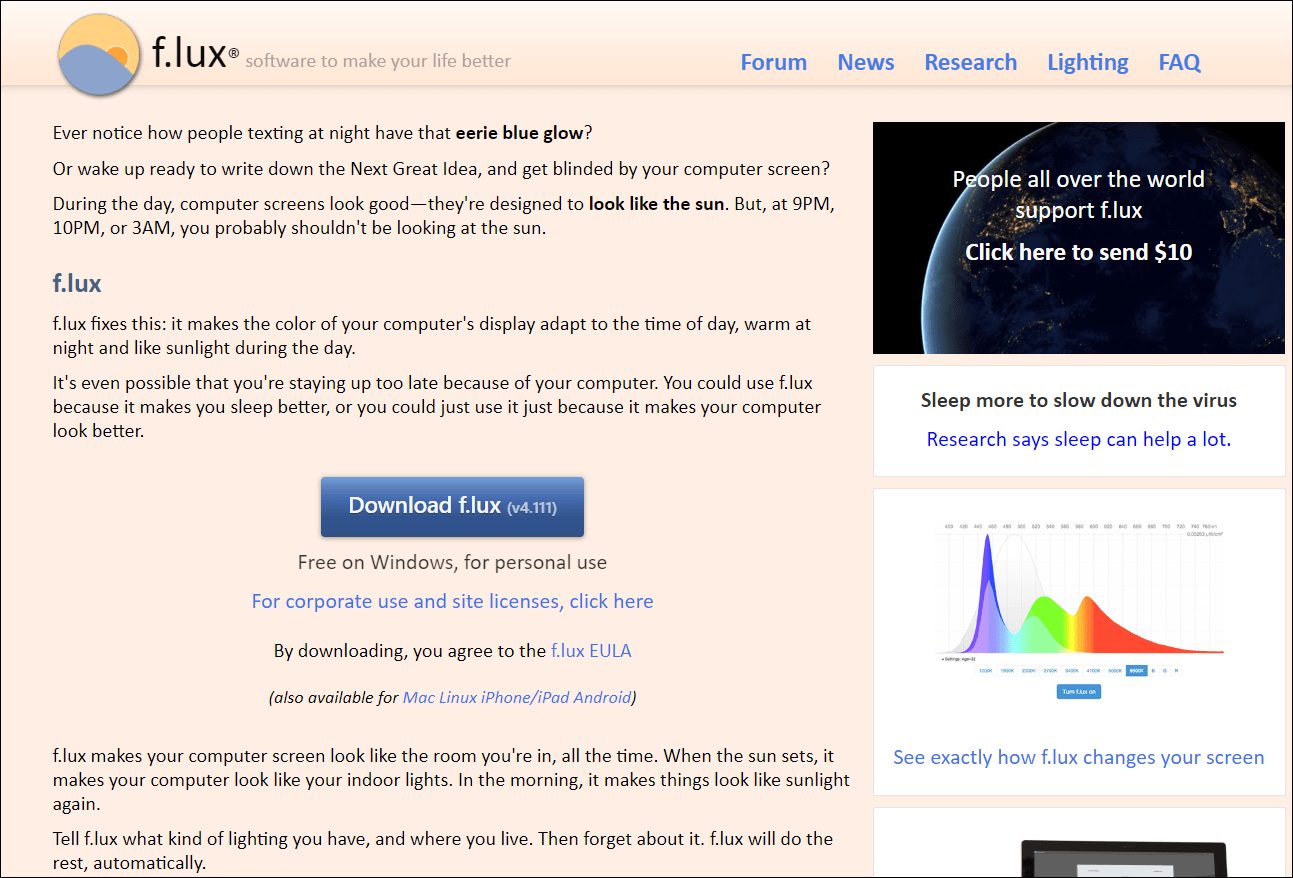 If you work for long hours on your computer, the blue light might harm your eyes. Flux is a blue screen filter which moderates the brightness of your screen and lets you adjust it according to your needs. Nowadays the latest versions of the computer have this system inbuilt in their display settings. But Flux additionally provides the feature of automating your display settings according to your time zone.
Price: Free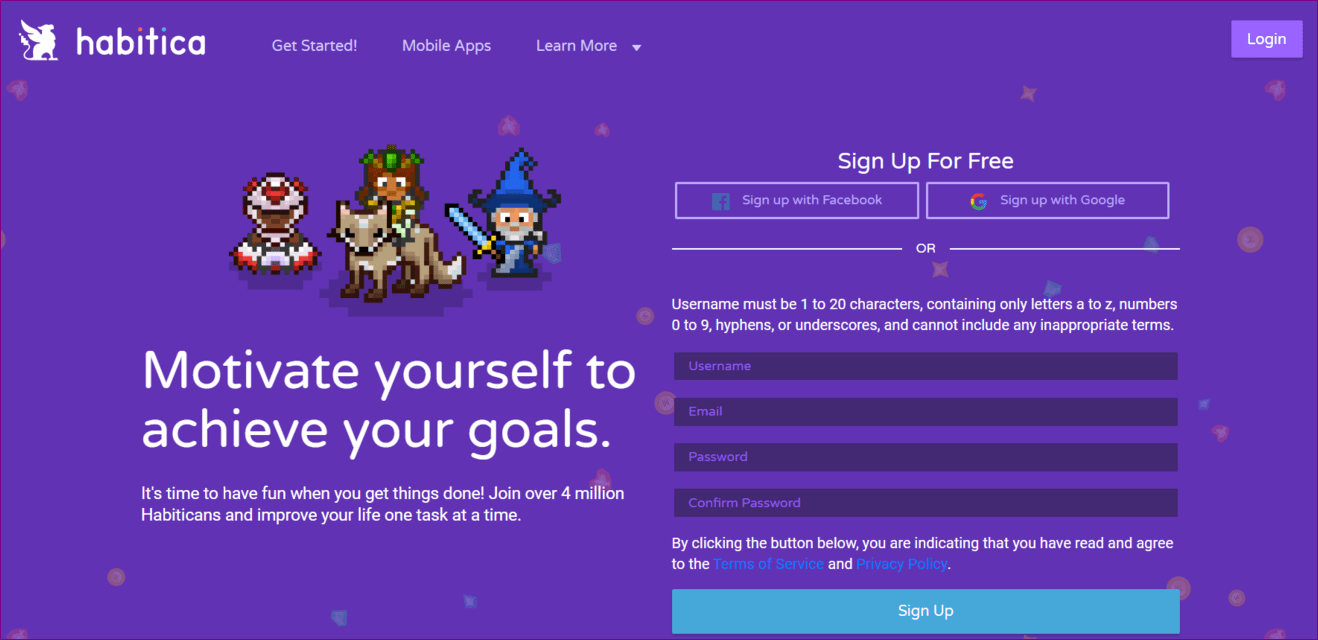 Habitica is an online task management application that will boost your productivity. It has a gaming vibe to it. You can collect points after you finish each of your tasks and you can use these points to reward yourself. You need to set up your board according to your needs and you are ready to go. It could be useful for especially for programmers while they are fixing bugs from a code. You can keep track of your everyday done tasks and take your time out to play videogames as a reward.
Price: Free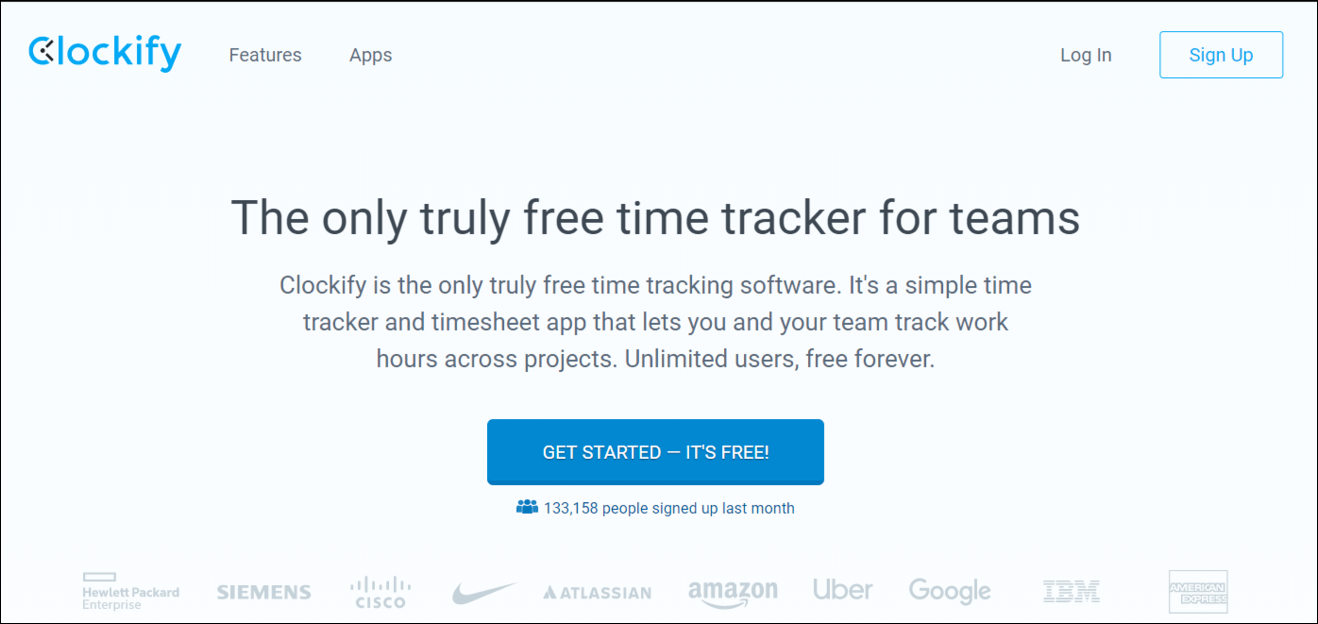 Clockify is a free time tracking software. You and your team can track hours using a timer, log time in a timesheet, categorize time by project and also mark time as billable. It's a timesheet app for tracking work hours across projects of your company. This can be used by anyone but it is particularly famous to keep track of the operating processes ' time at service-based organizations.
Price: Free – 29.99$/month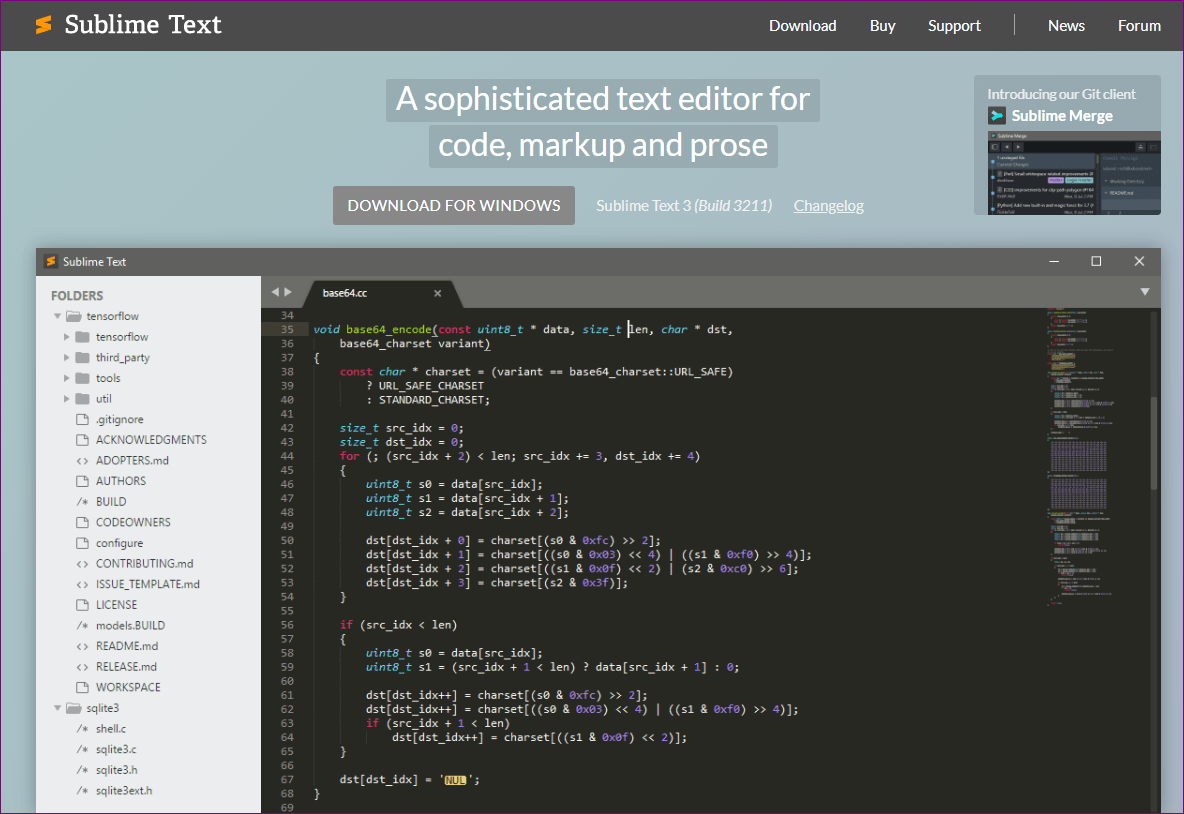 Sublime Text is a text editor written in C++ and Python available on Windows, Mac and Linux. It has all the quality one would require in a text editor. It has a minimal interface with a lot of shortcuts that you could use to save time. Also, the massive plugin directory helps you extend the features of the text editor. You can also read Sublime text productivity tips to make workflow faster.
Price: Free – 80$ one-time charge
These were some of the best productivity tools that we have found out until now. Get your gear ready and start working on it. Never lose your focus again with this tech stack of awesome tools. Let us know in the comments if there are any other productivity tools that you use to boost your daily productivity.