At first, we all thought COVID19 is not that big of a deal, it will go away sooner or later. And baam, before we knew, we were all locked in our houses and sanitizing our hands 100 times a day. Businesses have started encouraging and mandating employees to stay at home. Every employee is at home, so are all your customers. The world is going through a tough time and you can do your bit. If you are running a B2B business and how to contribute while creating a win-win situation for everyone, we have just the blog for you. The B2B strategy in Coronavirus is fairly simple. Here are the points that are covered in the blog:
What are the effects of COVID-19 on B2B buyers?
Before jumping into the action plan, we need to understand how has this pandemic affected the people.
Increase in thoughtfulness in spending
While we are facing a pandemic, people have started to rethink their purchasing habits. People had started avoiding to go to theatres, malls, and other crowded places. 459,000 people lost their jobs in just the leisure and hospitality sector. The income flow for many people has stopped. From this data, you can infer that people have become more thoughtful about their spending habits and will not spend blatantly.
Recognition of social responsibility 
If a business is trying to contribute in any way to help the people, their efforts are not getting wasted. Stories are getting covered and people are getting smarter. People have started to recognize the brands that have helped them during this crisis situation. It will be a win-win situation for both. The world needs any and all kinds of help from whoever can. You are doing your bit in helping the world become COVID19 free without even realizing it. 
Avocado Mattress is known for its Green and Non-toxic mattresses helping the environment and curbing the climate crisis. They have started using their capacity to make organic face masks and hospital bedding. They are supporting their green initiative while additionally providing precautions for the pandemic. These stories leave a bigger impact on consumers than any advertisement campaign.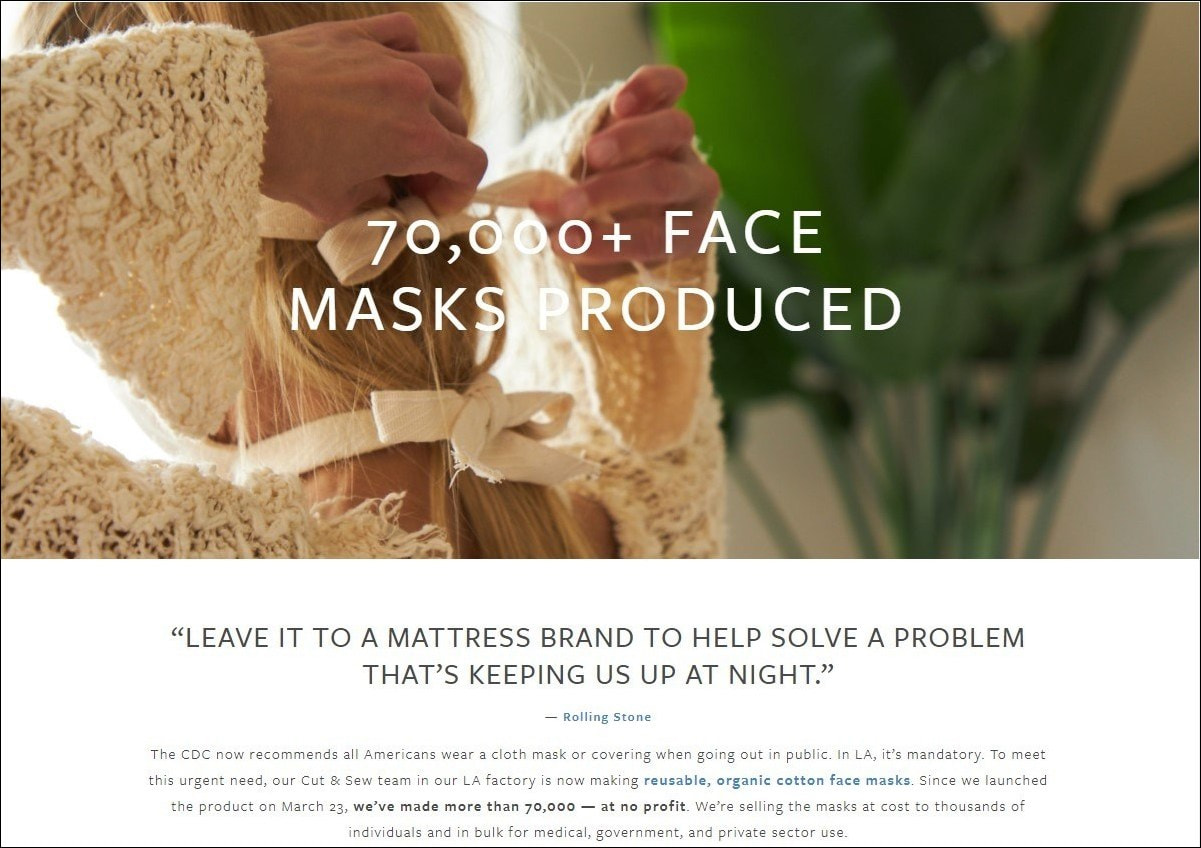 Increased Importance of empathizing with your customers
When you understand the customer, they will understand you. B2B companies as generally a necessity for the buyer as the buyer is running a business and won't buy a luxury product for the business. When you listen to the queries of your customers, you will be able to understand their needs.
Loyal customers, they don't just come back, they don't simply recommend you, they insist that their friends do business with you
                                                                                                          – Chip Bell
If you do a favor on someone in these tough times, you would be able to earn the gratitude through your generosity. This would give birth to a never-ending relationship between you and your customers. Just being empathetic would work as a great B2B marketing strategy for your business.
Customer acquisition strategy in COVID19 (With Examples)
The strategy is generally used as a negative word. Which is wrong. Here, every strategy idea would have the factor of empathy and good motive behind it.
While selling a product or service, every business incurs some margin of profit. If the product is being sold in the times of pandemic, and it is a necessity for the other business, you can think of providing a little relief on the price of your product/service. Price relief can be in forms of discounts or flexibilities like payments in installments. The price of the goods will have an indirect relation to customer acquisition and delight. A decreased price will fetch you more loyal, grateful and happy customers at this time at least. So think about providing price relief if you can.

Ways to provide price relief:
Sector-specific discounts

:  

Due to CoVID-19, some sectors have taken a massive hit. Sectors like travel, hospitality, food and event management have gotten affected more than other sectors. You can provide your customers with discounts based on their industry. 
For example, Loom has provided its app for free to students and teachers.  They also announced that they were cutting charges and removing limits along with that.Here's what their official tweet says:
Payment Distribution over the years

– If your product costs 200$ per month, you provide a discount of 100$ in these times with a condition that it would be paid in installments of 10$ over the 10 upcoming months. You can split the installments according to your needs.

Provide Free extra services

: Suppose you have a complementary product like printers have toners. You can provide those credits for free as they buy the core product.
For example, Mailchimp Announces a $10M Price Relief Fund to its clients to relieve them from expense problems in these times. Mailchimp is a B2B SaaS that provided an extension to its services for free to many businesses. This empathy goes a long way in the mind of businesses.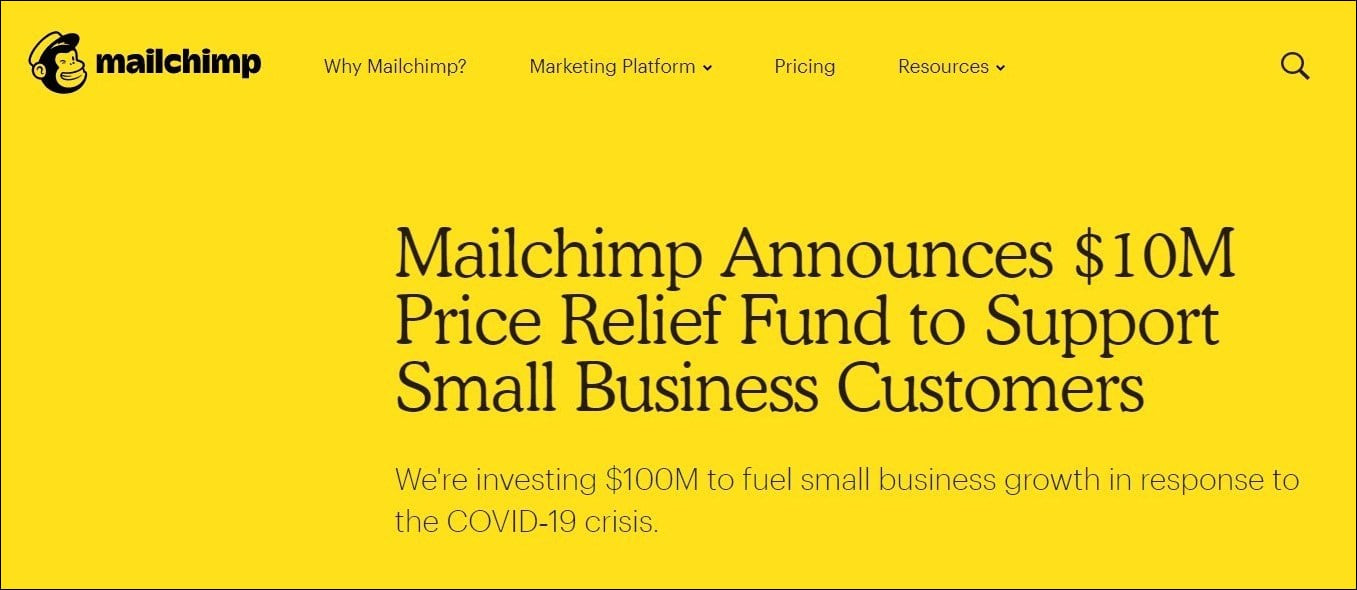 If you can think of more ideas of price reliefs, let us know in the comments down below.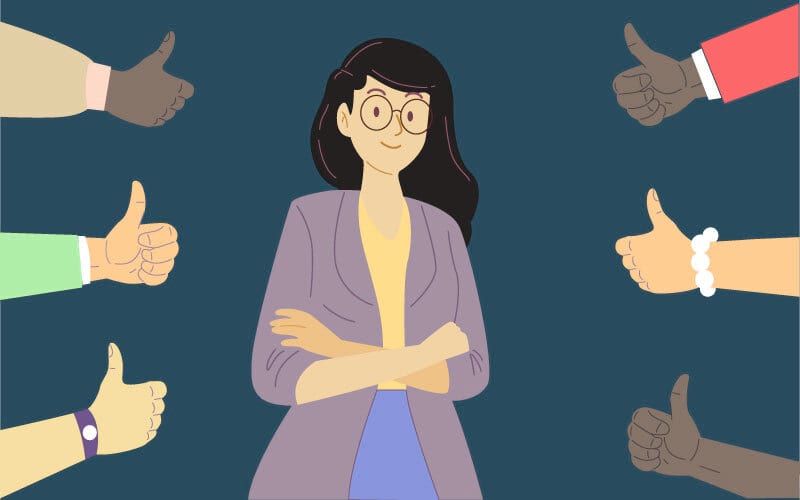 In the 21st century, gratitude is something that seems to be lost. Express your gratitude towards the people around you and thank them for being calm and supportive during such tough times. It would not have a direct effect on your sales charts but it would help you build a good brand image and relationship with the customers.
Zomato's way to show gratitude :
Little things matter here. For example, a food delivery company in India, Zomato has changed the indicator of the driver on the map to a superhero. It was done as a symbol to showcase their importance in these times.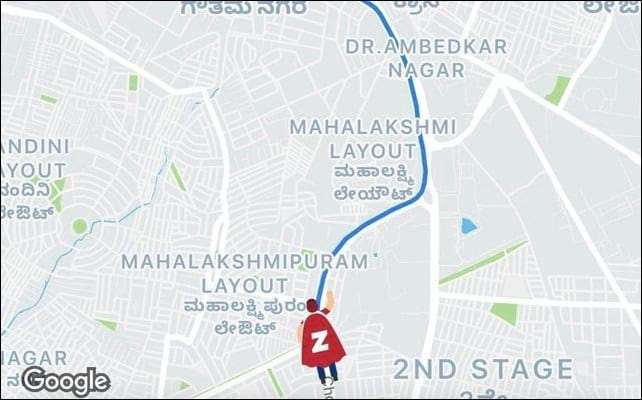 Aveda's way to show gratitude :
Aveda is a healthcare and beauty brand that has salons under its franchise. It also has a big online store. They are promoting local salons by asking online buyers to select their local salons while checking out. They compensate the salon that you choose.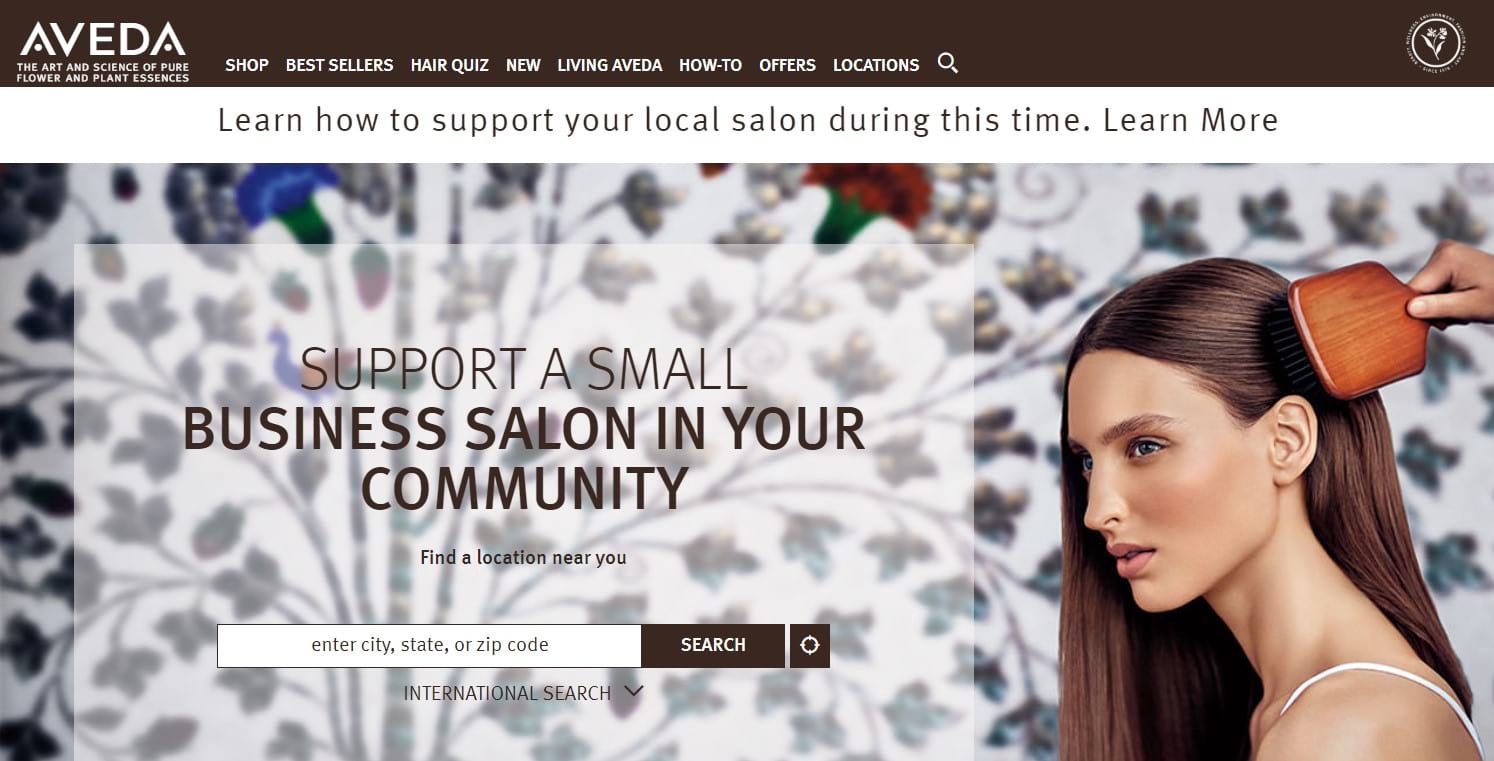 Due to the pandemic, customers are stuck in their houses. They are easily available for feedback or if they need your product. Keep your ears open for your customers as fulfilling their requirements would be the best thing you could do right now. The clients would talk to you regarding their problems and expect you to provide them with a solution. You can always find new customers acquisition strategies if you listen to them as they know what they want. What better source of this information than the customer itself.
It's not just a great chance to empathize with your customers but also a great chance to gain information about innovation via problem discovery from customers.
GoDaddy provided resources for the smooth functioning of small businesses in their blog titled Together we stand. The title itself reflects empathy. 
Customer retention strategy in COVID19 (With Examples)
Develop an online strategy
If you don't have an online strategy in place by now (2020), the coronavirus pandemic is a universal sign to start it. Develop a website where your clients can interact with you. Don't be afraid of the risks attached to online businesses, because there are none if you are authenticated. COVID 19 has prompted hundreds of businesses to move online. 
Homespotter is a marketing automation tool for real estate brokerages. They created a guide to their platform spacio where realtors can go digital and distribute virtual tours. This guide would greatly help so many realtors who do not really have an online strategy but are planning to have one due to the pandemic.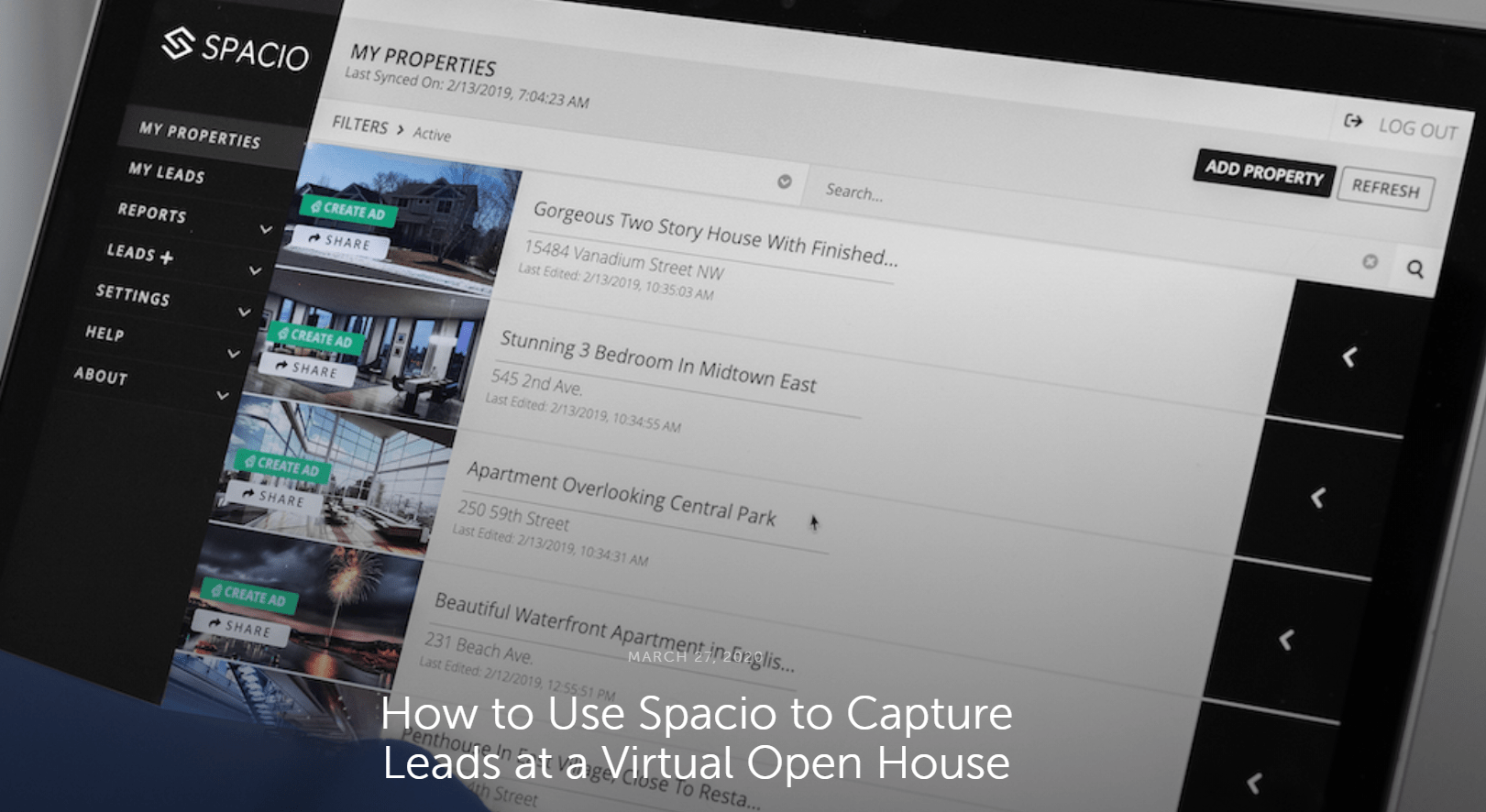 If you are a beginner and trying to figure out an online strategy, then here are some strategies you can use to create a foundation of online strategy: 
Create a website

– Develop a dynamic website that attracts your target audience and provide links to communicate their queries or questions with you. WordPress would be a great tool for creating websites out of scratch.
Think upon a Social media marketing Strategy –

Social media accounts will require a little bit of effort. Develop a strategy to create posts and time to post. Choose suitable social media platforms as per your industry. For Eg. LinkedIn would be better in the B2B industry than Facebook. This will help you achieve smoothness in the process.
Develop a Content Marketing Strategy –

Content Marketing is shifting the way marketing works. Decide upon your niche, find relevant content ideas for your market and start publishing it.  
Work on Search engine optimization (SEO) –

In this digital era, you need to optimize your content with search engine algorithms to stay relevant. Create an SEO strategy that includes keyword research, On-page SEO and technical off-page SEO. It would require some learning but it would improve your visibility on search engines.
Create paid digital ad campaigns –

You can follow the guidelines of the ad platform and start running your ad with a minimal price. You can run your ad at Facebook, Google, Bing, Instagram or wherever your target audience exists.
Remarketing –

Whenever someone clicks on one of your ads, the Remarketing ad will follow the cookies of that user and show your ad to them on different platforms. It is a strategy worth trying.
Automation in marketing – Automation is the new key to business. When you are introducing automation in marketing, it will help you increase your productivity by minimizing your efforts. E.g. – Email marketing automation tools will help you send emails to masses within just a few clicks. You can check out these productivity tools. Some of these tools will immensely help you automate your marketing.
Amplify your core competencies
Every business has one core competency that the clients love and the business loves as well. This core competency is the reason behind the majority of revenue for the businesses. You must precisely focus on providing the necessities than the wants of the customers. We are currently dealing with a conservative buyer who would think twice before spending money. That's why focusing and amplifying your core competency would be a good strategy in the times of the pandemic.
For example, if you are an online service provider, who helps other people who require to build an online shopping platform. You also help them with AR, Web app design and software development. But your core competency is to create eCommerce websites. Shift your business focus towards this. It would retain your customers.
Close, one of the leading CRM tools planned to have an integration with Zoom to help the users of Close to supercharge their communication and productivity. They have dug down their core capabilities by learning new realities by announcing their integration with Zoom. Close's core competency was to provide a great CRM experience. Adding video calling options has further amplified this core competency. 
Communicate directly with your customers
Businesses need to provide proof of their authenticity in order to gain the trust of people. Communication has become easier due to the ever-increasing usage of the internet. You need to communicate information like your store shifted online, tutorials to order, pay, etc through these channels of communication. Always have a responsive communication strategy to retain your clients.
For example, you would find social media posts on your wall or emails in your inbox, regarding different companies like Banks, Airlines or even food chains telling you how they have changed their operations in the past weeks, and how they are planning to work in the near future. You can keep in touch with your clients and stakeholders in this manner.
British Airways is one such example where they understood the needs of their customers and empathized with them. They made customer support a priority and made a dedicated page to help customers who need help due to coronavirus flight delays. They were proactive about the questions they were going to receive from their audience so they provided a solution before the questions start overloading.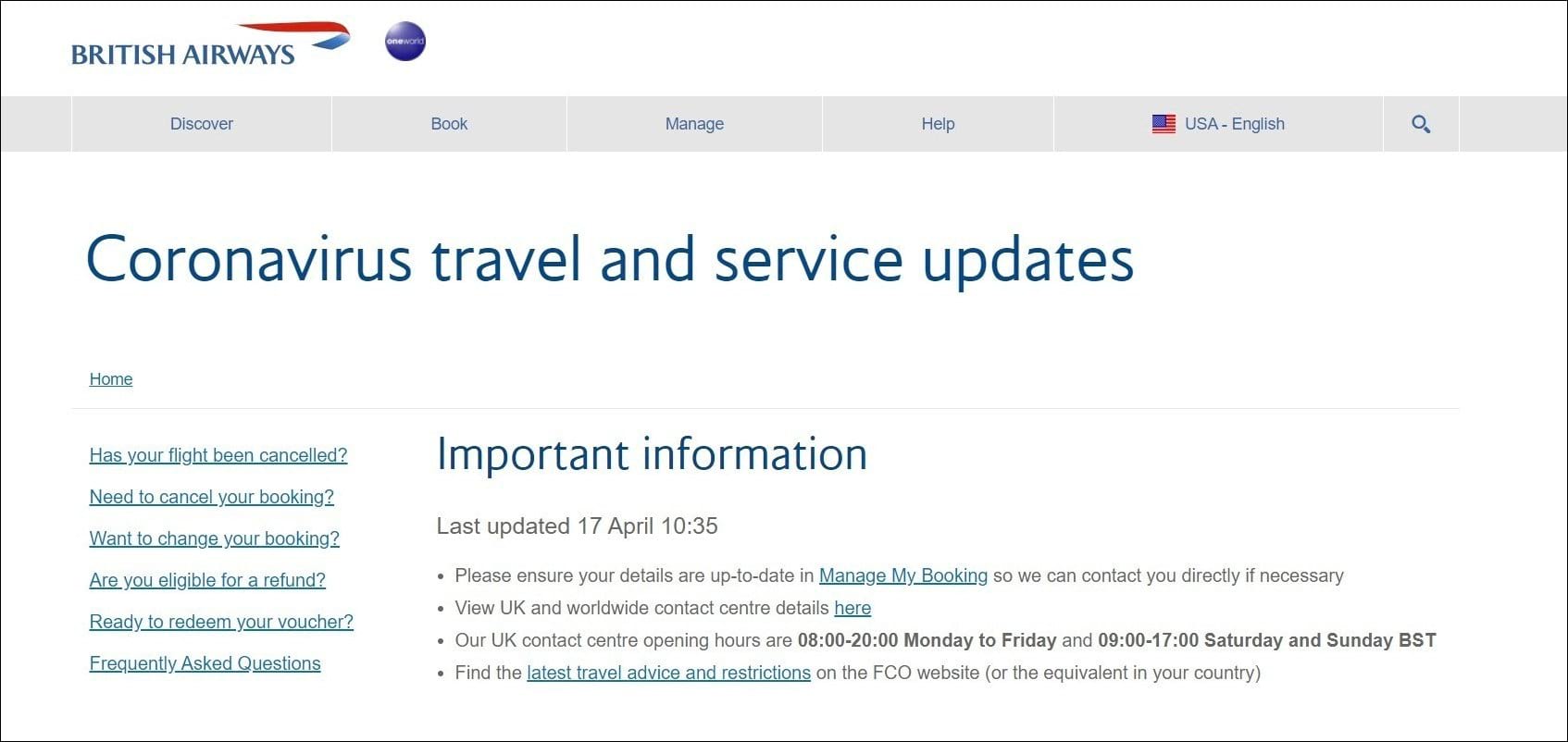 Channels to stay connected
Emails 
If you are running a blog or have started collecting email data from your customers, you'd be having a big list of emails ready. Use this newsletter to communicate certain necessary information like price change, new discount offers or any big changes in the business to your customers. You can use email automation tools to send emails to a big audience in just a few clicks.
Here an example of the email template:
Subject: We are here with some good news
Hey Bob,
I hope you are safe and healthy at your home. You have been one of our most valuable customers and we always wanted a chance to pay it back to you.
We have decided to provide you a discount of 50% on all our essential products. If you want to avail this discount just reply to this email and we will generate a code for you.
Regards,
James from ProductVilla
Social Media
Since everyone is finding a way to kill time at home, social media is their go-to place. People are constantly online on social media scrolling through their timelines. You can create your social media accounts if you don't already have one. Start posting important information to your clients from there. It would look authentic and increase the reliability of your company. If you are new in social media, try using some of the graphic designing tools like Canva and Piktochart to create impressive posts. These easy to use software will create stunning images to post on your social media handles.
Ad Campaigns
In case you want to reach out to a bigger audience than your own, you should think about starting an ad campaign. You can create ad campaigns on Gmail, Quora, Facebook, Twitter, Google, Instagram or any other social media platform. Make a relevant copy that fits in the advertising guidelines of the platform and start running the ad. This way you can ensure that your message reaches a bigger audience.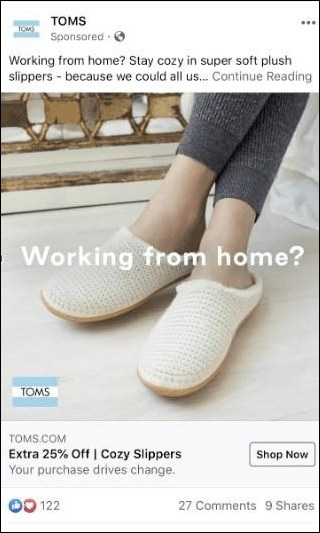 Here is an example of how TOMS is selling comfort to the people working from home through a Facebook ad campaign:
Some more examples of Brand Empathy 
Linkedin is a social media platform for professional networks. They have an extension to their social media called Linkedin Learning where they provide courses for individuals to gain expertise in a subject. They have provided some of these premium courses for free. So that while people are staying at home, they can be productive. These courses reflect the profiles of professionals. This would help the unfortunate people who have been laid off to get back in the job market stronger than ever. They have segmented these courses in categories such as Managing your finances, taking care of yourself, managing your people and sustaining your business. These courses would be helpful to both individuals as well as businesses. 
Qwilr is a sales documentation platform that creates proposals, sales and marketing documents as responsive webpages. They started providing flexibility in payment for the industries that are impacted by the virus. Also, they have made it free for government organizations, schools, healthcare providers, nonprofit or organizations sharing critical public health information.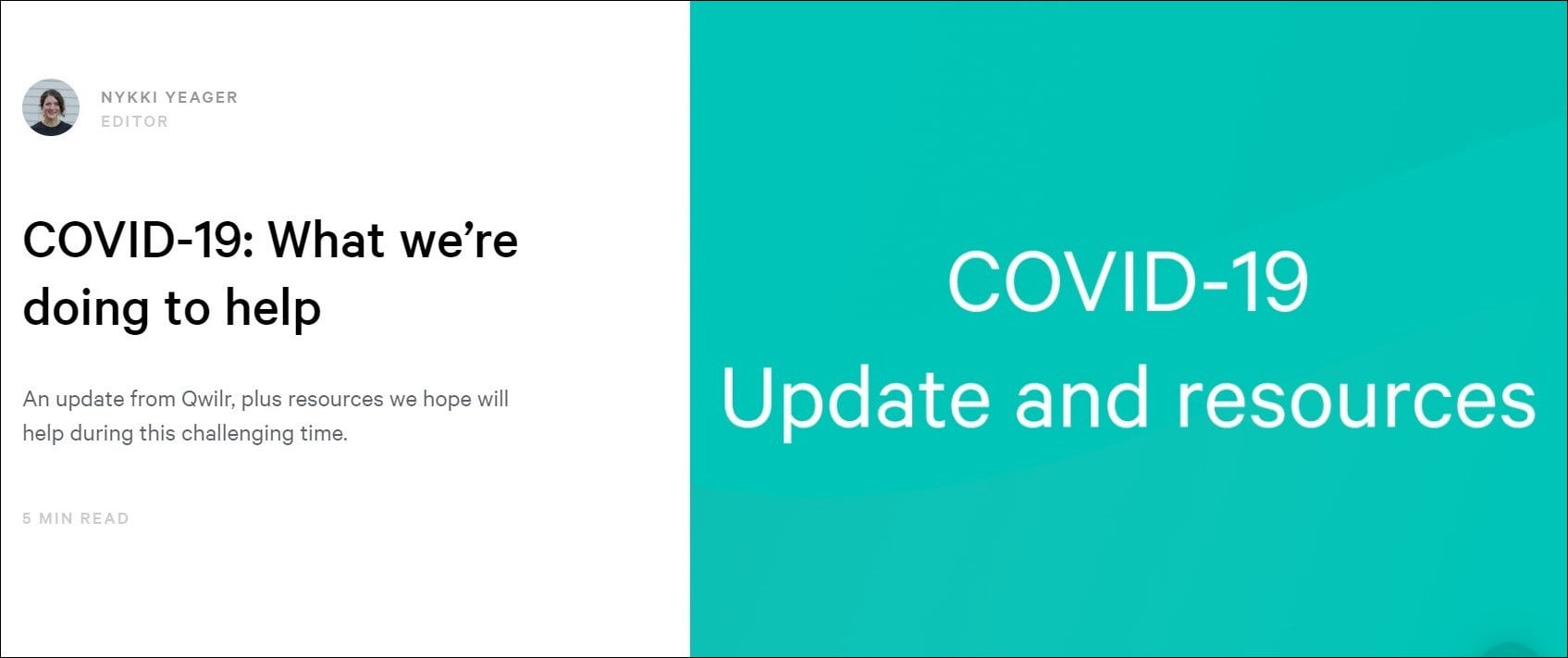 Disney decided to launch frozen 2 early just because people are sitting at home and have nothing to entertain themselves with.
We are all in this together. All the Businesses, Governments, and People are doing their part to make the world a better place. Don't worry if your business shows slower growth or you can barely meet two ends. Stay aware of the changes around you, have a B2B action plan, do your part and be patient.