Workflow Management is a term that you must be hearing on a regular basis. But is it really important? Should I care? Will it really help? Or is it just another bureaucratic term? I am sure you must be wondering about these things. Well, today we are going to solve all these queries, starting from what is workflow management from your head by giving you practical examples with actionable learnings. So after you have read this blog, you'll be a wiser person than you were before reading it.
What is workflow management?
Workflow management consists of two words. Each of these individually means something. Workflow means a series of tasks done for achieving a bigger goal. In this context, Management means organizing.
So workflow management means organizing the series of tasks that are supposed to be done to achieve an objective.
Let's say you are a passenger stuck in a plane that had a short circuit and are about to land on water. There are some tasks that you will need to do in order to survive. The tasks include 
Putting your mobile phone in the upper pocket, and,
But you must be thinking when on earth will I ever relate to this situation. So let's take a more practical and real-life example that businesses will be able to relate to.
What are the examples of workflow management?
In order to clear your understanding in-depth, we will take one example from all the major departments.
1. Workflow example for  Human Resource Department (HR)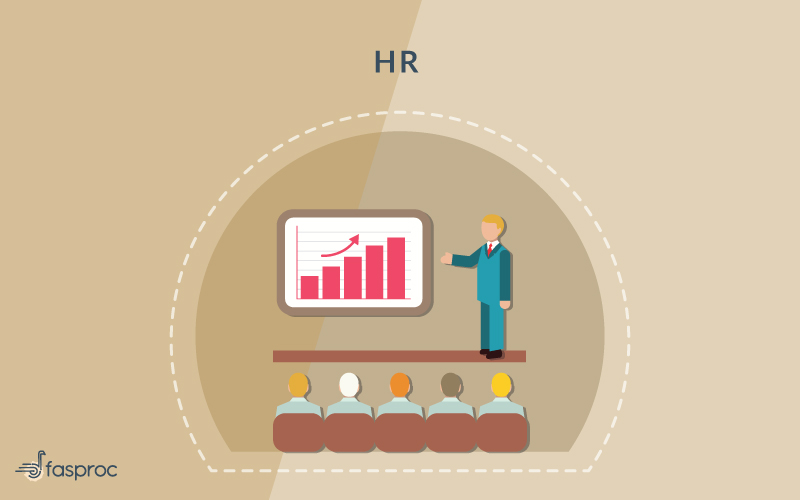 Let's take the example workflow management of the hiring process. The hiring process needs workflow management because it is directly related to the growth of the company. The process includes many steps across departments. Here is the list of tasks:
1. Creating vacancy posts for social media
2. Promoting vacancies on portals.
3. Filter through the CVs and resumes
4. Coordinating with the candidates
5. Coordinating with the departmental head for interview timing
6. Setting up the interview
7. Confirming offering or rejecting the candidate
7. Discussing the HR policies (If the candidate is selected)
8. Getting the final offer letter signed by the candidate
This workflow is supposed to be followed without any mistakes to hire one employee. On an average, it takes 43 days to hire a new employee. Imagine the productivity you will lose without workflow management. 
2. Workflow example for Marketing Department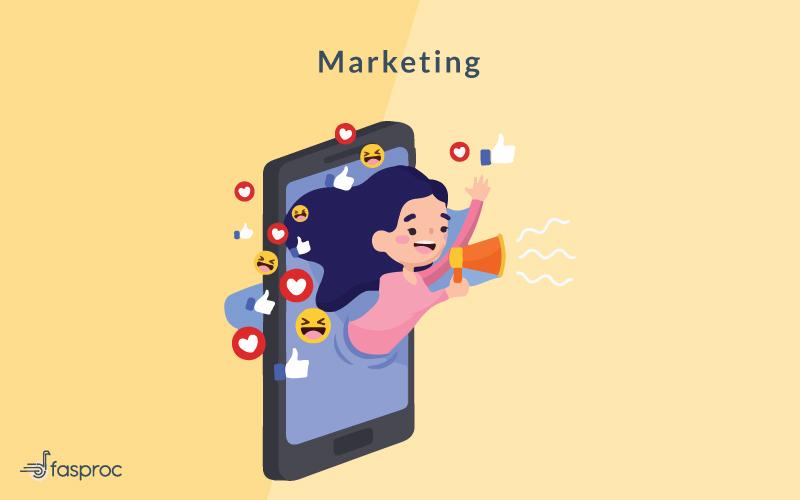 Let's take a workflow management example of the marketing department. Almost all the marketing departments around the world these days have a social media strategy. Here is the list of tasks that fall under developing a social media strategy:
1. Set up social media accounts
2. Give access to stakeholders
3. Develop a flow of posting content
4. Coordinate with the designer and copywriting team
5. Develop a design scheme for social media
6. Plan advertising and engagement activities
These were some of the few tasks and stakeholders that are involved in the process of social media. Coordination of different people around departments will become very necessary when you are running a business. Having workflow management becomes essential in such processes.
3. Workflow example for Developers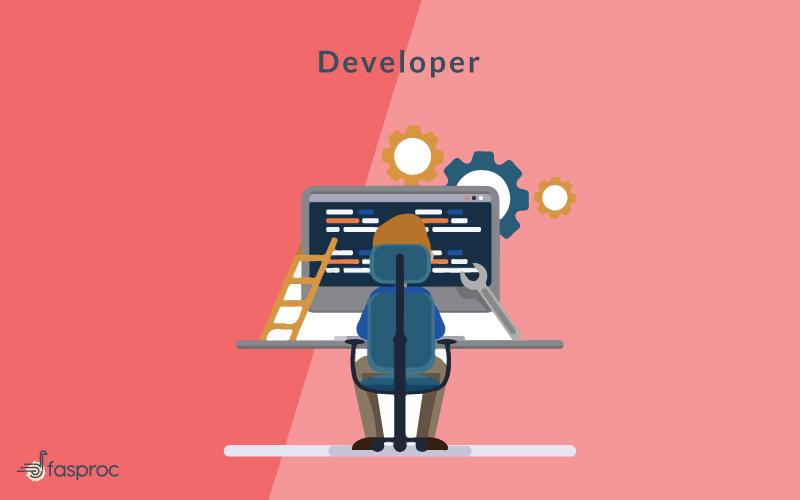 Let's take an example of workflow management of a service-based company's process of developing an app.
1. Assigning a team leader to the client
2. Coordinating with the client for their requirements
3. Working with the development team
4. Doing regular meetings
5. Approving the UI UX design
6. Working on bugs and fixes
7. Rolling it out for beta testing
8. Reworking on the processes
This is the whole development process simplified to show you a workflow management example.
Why is workflow management important?
Having a system of working is always important. It gives your employees a pathway to work on. You can drive their direction of the efforts in the right place. Ford's assembly line is one of the most popular cases they teach in business schools. It enhances productivity and decreases costs. Here are some amazing benefits of Workflow Management:
1. Decrease the communication gap
Businesses need to have great communication amongst coworkers so that there is no gap and leaks of productivity. This does not seem to happen all the time as employees fall into the prey of communication gaps. With workflow management implemented, you will find your business to have better communication.
2.Increased Customer satisfaction
They always teach in business schools that customers are the least patient people in the world. You need to assume that for every customer and treat them with priority. When workflow management is in place, you will be able to deliver results to your customers faster and in better quality.
3. Distribution of authority and responsibility
When all the stakeholders are not involved in the creation of a process, they often blur out their authorities and responsibilities. Due to workflow management you will have a clear idea of what tasks are assigned to whom and who is responsible for the same. When authorities and responsibilities are transparent and clear within departments, there is a low chance of any dispute occurring in the organization.
4. Avoids Micromanagement
This is a very sensitive topic as most businesses strictly deny that they are micromanaging. But in some cases, there are departmental heads that might be micromanaging the staff under them. It can happen unknowingly due to the lack of management. When you adopt workflow management, it decreases the chances of micromanaging someone as tasks are predefined in their processes.
Which are the types of Workflow?
Processes can be segmented into three main categories. These are not the milestones, there can be different types of classification. But these are a few easier ones to relate and understand.
1. Process Workflow
This category divides your workflow into different processes. This category is particularly useful for businesses with multiple repetitive tasks in their workflow. You will need to identify these processes and make a workflow out of it. This is the most popular category of workflow management as all businesses have repetitive processes that are in need of automation. You can easily identify these processes for your business process optimization.
2. Case Workflow
This is when you segregate your workflow in the form of cases. This is particularly famous in the teams that work on the client-side. They create workflows for each similar case. There is no one path to follow as every client can demand from something other than the last one. For example, a law firm can use this workflow for every "CASE" that they gather. (No pun intended).
It might be challenging to understand and start off with case workflow but once you get a knack of it, you can become really efficient. It would not restrict you in any path so you have even more flexibility to achieve better results.
3. Project Workflow
When you categorize your workflow in terms of the different projects that you have received. It is very useful for service-based companies that work on different projects at a particular time. The project manager or the team leader will create workflows for the project that are currently going on. The team will have a structured workflow to work on. This will increase productivity and help you deliver the project faster.
These were the three main types of workflow management
What is a workflow management system?
A platform that allows you to design and automate your workflow by giving you the power to modify your business processes. You can create workflows and involve all the stakeholders in the processes including all your employees and customers will be able to work within it.
It is a software that simplifies your workflow creation and execution process. For example, if you put the marketing department social media strategy process in the workflow management system, you would be able to execute it effortlessly. The designer and the writer will be pinged at the time of their requirement. The manager will be able to track the progress of the process. And the overall functioning of the workflow will get smooth.
What must thing to have in a workflow management system
When you're looking for a workflow management system, there are certain things that are must-have. Here is the list of what should an ideal workflow management system have :
1. It should inspire automation
An ideal workflow management system will inspire you to automate all the processes in your workflow that are feasible. There are some tools out in the market that will increase your pain and decrease your productivity instead of doing the opposite. Make sure you identify the right platform to organize your workflow after researching well. As it is going to stay in your company for a long time and probably forever.
2. It should integrate
Every company has a tool stack of its own. You must find a workflow management system that integrates will different tools as it sits at the junction of all your other tools. While you are designing processes for your workflow management, it becomes necessary that your system communicates with other tools in your tool stack.
3. It should be dynamic
It should be kind of a workflow management platform that does not restrict you. Basically, you should not work with it, it should work for you. Dynamic software is the requirement of the current generation of the workforce. You should not restrict them with your bureaucracy. They will either find a way or move on.
How to begin with workflow management?
These are the steps of workflow management:
1. Identify the workflows
When you are running a business, it will most definitely have a few repetitive processes. List these down and make their workflow.
2. Look for gaps
Some parts of the workflow would be leaking productivity and efficiency of your employees. Make sure you write these gaps down and look for a way to implement automation. For example, if the designer has a communication gap when it comes to implementing the social media strategies, create a task in the workflow where the designer does regular meetings or gives regular updates to the marketing team.
3. Execute the workflow
Once the automation is created, you need to execute the workflow to see whether it works smoothly and more efficiently or not. Let the new workflow settle for a few weeks and let your workflow management system gather data regarding the workflow.
4. Analyze the data
Once enough data is generated, you should analyze it and come to a conclusion about these newly updated workflows. The results might be appealing at some times and sometimes it may damage your efficiency. That's a part of the process. You will learn through your experience. Make calculated changes in the workflow and try to get closer to a perfect business as each day passes.
As far as choosing a workflow management system is concerned, you can research online. You will find out that there are multiple amounts of tools available that will help you with workflow management but all these tools will make you question the future of BPM. It is becoming a tough thing to find a fast, dynamic, and people-oriented workflow management system that would enhance your efficiency instead of diminishing it.
Well, if you are looking for starting off with your workflow management, we have exactly what you need. We are creating a platform after researching intensively for months. Fasproc. It is a fast process automation platform that will help you create and execute workflows within minutes.
You can be part of our beta list and be the first one to know when we launch it. You will get a lot of benefits along with a lifetime subscription of our gratitude.
Hence, that was everything you needed to learn about workflow management. From benefits, use cases of an ideal workflow management system, now you know it all. Thanks for reading the entire blog. If you have any questions or doubts regarding what you just read, do mention it in the comments section down below. We love to answer your questions.